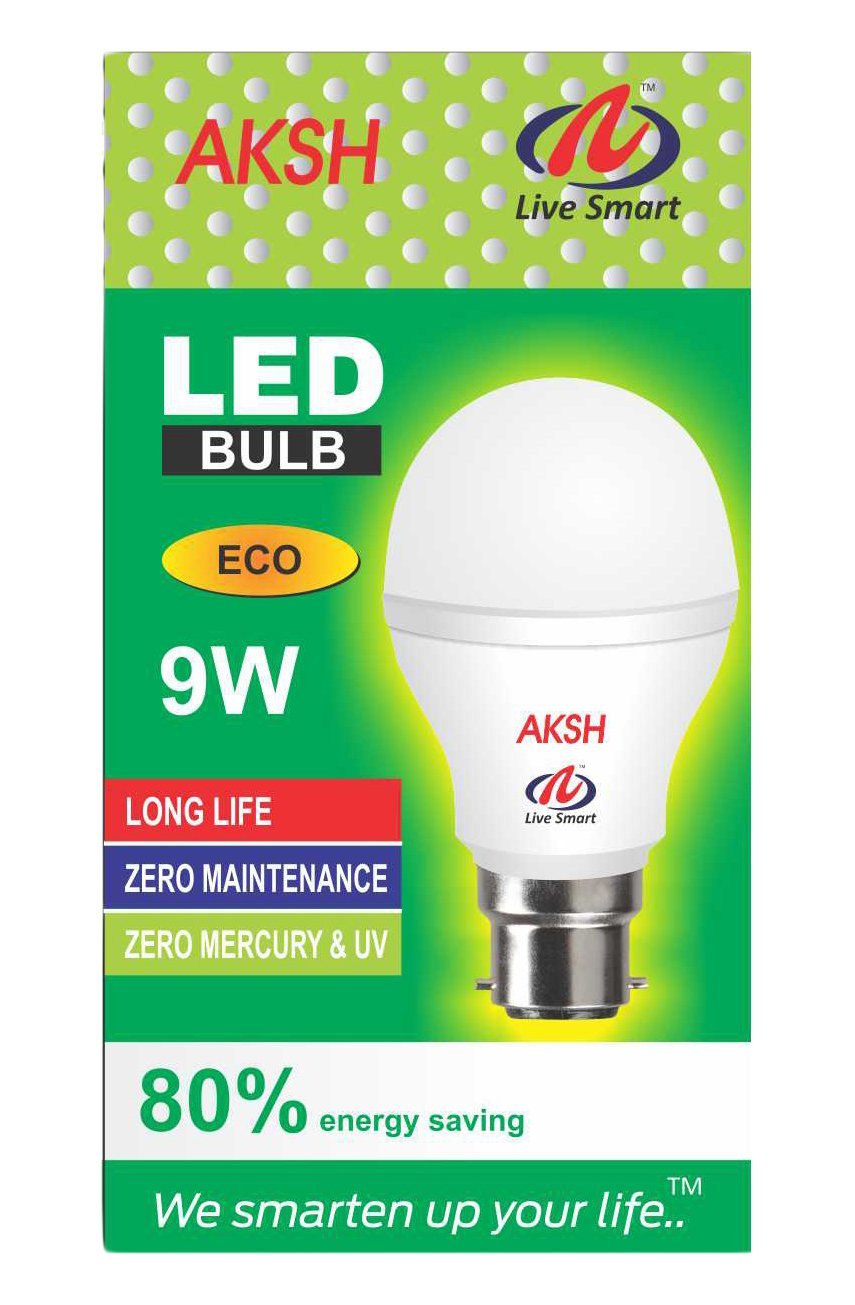 AKSH OPTIFIBRE LTD has launched 9 watt LED bulb. These high quality LED bulbs with power factor 0.95 saves higher energy, have High luminous and are introduced with 3 Years warranty. These energy efficient products are in high demand at the consumer end. In near future we will also provide full range of energy efficient products like- 18 watt Tube light, Emergency LED bulb, 7 watt power backup bulb and fans. In our endeavor we take utmost care of your profit, product quality and customer satisfaction.  
Feature's of AKSH 9 watt LED Bulbs:-
•         ISI Mark
•         Warranty up to 3 Years
•         Lowest price 
•         Higher energy saving-power factor- .95   




For more inquiry about LED Bulbs please contact:-
| | | |
| --- | --- | --- |
| Concern Person  | Allotted Division | Contact No. |
| Mr. Rohit Sen | Jaipur Division | 9772201513 |
| Ms. Divya Choudhary | Bharatpur Division | 9414059031 |
| Mr. Pavan Raj Prajapati | Bikaner Division | 9549890765 |
| Mr. Pavan Raj Prajapati | Jodhpur Division | 9549890765 |
| Ms. Divya Choudhary | Udaipur  Division | 9414059031 |
| Mr. Akash Jain/Rohit Sen | Kota Division | 9549891210/9772201513 |

RKCL - Rajasthan Knowledge Corporation Limited is a Public Limited Company established in Rajasthan as a joint venture of Government of Rajasthan; Maharashtra Knowledge Corporation Limited (MKCL), Pune; University of Rajasthan; Jaipur, Maharana Pratap University of Agriculture and Technology, Udaipur; Vardhaman Mahaveer Open University, Kota; Rajcomp Info Services Ltd. and Centre for e-governance.


E-Mitra is an ambitious E-governance initiative of Government of Rajasthan (GoR) which is being implemented in all 33 Districts of the state using Public-Private Partnership (PPP) model for convenience and transparency to citizens in availing various services of the Government and Private Sectors under a single roof at their door steps using an e- platform.

Financial inclusion or inclusive financing is the delivery of financial services at affordable costs to sections of disadvantaged and low-income segments of society. The availability of banking and payment services to the entire population without discrimination is the prime objective of financial inclusion public policy